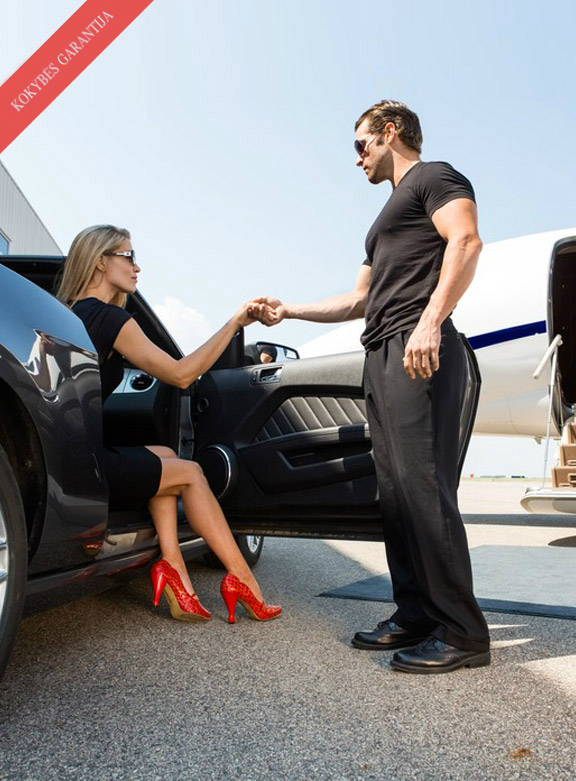 Our terms & conditions are crystal clear.
No hidden fees or obligations!

Age & documents: in order to rent a car without a driver, you must be at least 21 years of age, have a driving license of 2 years, a valid driver's license and an ID card or passport.

Insurance: all cars are covered by KASKO comprehensive insurance, which reduces your liability in case of accident up to a one-time deductible - (300 €, payable only if you are the perpetrator of an accident). Alcohol, drugs and road rage are not covered and are subject to your full responsibility in case of accident!

Fuel politics: all cars are rented on a full-to-full basis. Tenant pays a fuel premium (up to a full tank) and a service charge (20EUR) in case of violation.

Accessories: baby seats (we have all categories) and navigation system (GPS) are available for hire.

Drivers: a the request of the tenant, the car can be driven by our driver. Drivers speak: Lithuanian, English, Russian. Our drivers can meet the customer at an airport and take it to a designated place in Lithuania or outside of Lithuania.

Delivery: Car pick-up at our site is free of charge. Delivery within city of Klaipeda or to other cities of Lithuania is negotiated separately.

The rental price includes: comprehensive car insurance (with deductable), VAT, spare car in the event of malfunction or accident (if you are not responsible for the accident). If the car is returned later (than specified in the contract), than at the set time, the client must pay for an additional day.

Payments: You can pay either in cash or by bank transfer.
We do not apply additional contract or airport charges!
Short summary PDF
Contract PDF